Muscatine

High School




Class Of 1970
Welcome to the Muscatine Senior High Class Of 1970 web site. This is our Web Page, and we can do with it what we like. Please let everyone know about this site that you think would like to participate. If you know someone email address and just want to pass on that information, we can make the formal invite for you, just let us know thru the Contact Us page
We Have lost another classmate: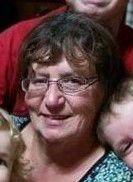 April 21, 2019MUSCATINE — Lynn McCalmon, 66, of Muscatine passed away Sunday, April 21, 2019, at Lutheran Living Senior Campus, Muscatine.
A celebration of life will be held 4-7 p.m. Saturday, June 29, 2019, at the American Legion, Muscatine. Nichols Bewley Funeral and Cremation Services, Muscatine, is caring for Lynn's family and arrangementsOnline condolences may be left for Lynn's family at www.NicholsBewley.com.
Incase you hadn't noticed we now have more than 50% of eligible classmates that have joined the site. This was our goal when we started the site in 2010. We need to set a new goal of 60%. So whenever you see a classmate form MHS 1970 give them this address Muscatine70.com and tell them to join!
ANNOUNCEMENTS
Doing retired guy stuff and going through my Mom's old stuff - Here's the Programs from our Graduation ceremonies. Not sure I saved this.

I was proud my Dad gave the Baccalaureate Sermon, but anyone remember what he preached? I don't remember, but I believe it had to do with us Keep Resisting and to seek Justice, Love Kindness and Walk Humbly.

I posted the scan on my page