In Memory
Marlyss Winn (Ritter)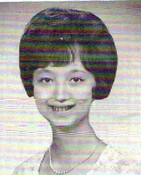 Maryliss J. (Wynn) Ritter, 53
Born: May 4, 1952
Died: Jan 24, 2006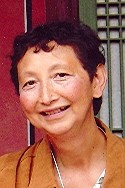 MUSCATINE, Iowa: Marylss J. Ritter, 53, of Muscatine, died Tuesday, January 24, 2006, at Genesis Hospital, East Campus, Davenport.
Funeral Service will be 10:30 a.m. on Friday, January 27, 2006, at First Baptist Church. Reverend Don Swanson will officiate the service. Burial will be in Greenwood Cemetery.
Visitation will be from 3 to 7 p.m. Thursday, January 26, 2006, at the Ralph J. Wittich-Riley-Freers Funeral Home. In lieu of flowers, the family requests that memorials may be made to the Samaritan?s Purse International Relief or the First Baptist Church.
Marlyss was born on May 4, 1952, in Seoul, South Korea, the adopted daughter of Fredrick S. and Beverly C. Clapp Winn. She married Harry Louis Ritter on July 14, 1971, in Muscatine.
She was a member of the First Baptist Church, taught Sunday School, and was a member of the Sharon Circle.
She worked at Sears Manufacturing in Davenport for 25 years retiring in 1996.
Marlyss loved gardening, music, and visiting shut-ins.
Survivors include her husband, Louis Ritter of Muscatine; one son, Aaron Michael Ritter of Galesburg, Illinois; one daughter, Sarah Amanda Ritter of Muscatine; three brothers, Paul Winn of Phoenix, Arizona, Derf Winn of Silom Springs, Arkansas, and Jason Winn; and one sister, Joan Winn of Tucson, Arizona.
She was preceded in death by her parents and one sister, April Gale Bower.