In Memory
Michael Fuhs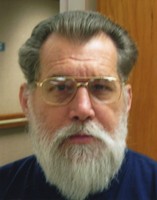 The Ottumwa Courier
September 9, 2009
Michael Fuhs
OTTUMWA — Michael K. Fuhs, 56, of 111 N. Court St., died Sept. 4, 2009.

He was born Oct. 21, 1952, in Ottumwa to James H. and Francys Bennett Fuhs.

A graduate of Muscatine High School and Indian Hills Community College, he served as an MP in the Army during the Vietnam Conflict.

He was involved in security for many years and was a driver for Gary Junkins Transportation.

He was Past Master of Formal Masonic Lodge #442 A.F. & A.M., a member of Ottumwa Masonic Lodge #16 A.F. & A.M., a High Priest of Clinton Chapter #9 Royal Arch Masons in 2006, Illustrious Master of Ottumwa Council Lodge #31 Royal and Select Masons in 2006; he was Commander of Malta Commandery in 1997, 2000, 2001 and 2002, a member of Davenport Consistory, KAABA Shrine, Past Royal Patron and member of Christina Court #3 Order of the Amaranth, Associate Grand Patron of Order of the Amaranth of Iowa, Past Worthy Patron and member of Rose Chapter Order of Eastern Star and Kiwanis.

Surviving are a son, Matthew (Jaclyn) Elder of Riverside, Calif.; two daughters, Megann (Matthew) Tyson of Littlefield, Texas, and Mari (Matthew) Faunce of Tucson, Ariz.; four grandchildren, Aurora Elder, Hannah Larson, Jackson Tyson and Morgan Faunce; his mother, Francys L. Fuller of Jamestown, N.C.; two sisters, Therese A. (Reid) Ham of Greensboro, N.C., and Kathy M. (Eugene) Lilly of Muscatine; a brother, Patrick Fuhs.

He was preceded in death by his father, James Fuhs; and stepfather, Guy Edward Fuller.

Funeral services will be 10 a.m. Saturday at Reece Funeral Home with Pastor Mel Kendall officiating. Military services will be conducted by O.B. Nelson Post #3 American Legion and Walter B. Schafer Post #775 Veterans of Foreign Wars.

Cremation will follow the services.

Visitation will begin at 10 a.m. Friday. A Masonic service will be held at 7 p.m. Friday with the family present until 8:30 p.m.

Memorials may be made to Amaranth Diabetes Foundation.