In Memory
Richard Campbell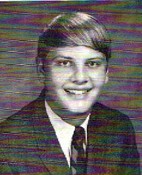 Funeral Information:




There will be no visitation. A memorial service will be held on Thursday, May 12, 2011 at 11:00 A.M. at the Church of Jesus Christ of Latter-day Saints, Muscatine, IA conducted by Bishop John Teed. Inurnment will take place at the Johnson Cemetery, Wilton, IA.
In lieu of flowers memorial donations may be made to Iowa City Hospice in his memory.
Richard Laverne "Rick" Campbell Jr., age 58, of Atalissa, IA, died on Monday, May 9, 2011 at Mercy Hospice in Iowa City, IA.
Rick was born August 5, 1952 to Richard and Phyllis (Proffitt) Campbell in Muscatine, IA
.
He married Sherri L. Johnson on October 19, 1990 in Muscatine, IA
.
Rick owned and operated Campbell Home Improvement, Inc., Muscatine for many years, a craft he learned from his father.
He enjoyed fishing, gardening, bird watching wood working and traveling.
He is survived and lovingly remembered by his wife Sherri Campbell of Atalissa, IA, his son Matthew Campbell of Muscatine, IA, his daughters: Trisha Phillips of Greenwood, IN and Renee Glass of Mamaroneck, NY, his mother Phyllis Edgington of Muscatine, IA, 6 grandchildren, and his brothers: Mark and his wife Diane Campbell of Muscatine, IA and Greg and his wife Tina Campbell of Muscatine, IA, as well as several nieces and nephews. He is also survived by special friends John and Jane Yerington of Atalissa, IA and Ed Ellsworth of Wilton, IA.
He was preceded in death by his father Richard L. Campbell, his step-father Carl Edgington and his father-in-law Lyle Johnson.